V4UN105 Oak Tannery Brown, Hand Finished & UV Oiled
Rich textured surfaces inspired by cityscapes reclaimed by nature.
The surface of this board is given various treatments including cross sawing and hand scraping with traditional tools, the timber is selected for it character filled knots and natural blemished which are filled and and then sanded individually to leave open knots and holes which give the appearance of an aged and weathered plank. The Fired Brick top layer is given a deep lustre with the application of colour oils which are UV cured to build up a natural protective surface.
Installation Basics
V4UN105 can be installed as a floating floor or fully bonded to the subfloor with flooring adhesive. It is ideal for use over underfloor heating. Read more about Installation here.
Care and Maintenance
This floor is finished with coats of natural UV oil which keeps the hardwood surface protected from stains and wear whilst maintaining a natural look and feel. Read more about how to maintain V4 products here.
Environment
This floor is FSC® 100% certified. All V4 Wood flooring is milled from responsibly sourced timber meeting all European Timber regulations. Read more about our environmental approach here.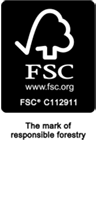 .