V4ZB205 American Black Walnut Smooth Sanded UV Oiled Rustic American Black Walnut Bevel Edged
The American Black Walnut top layer is smooth sanded and sealed with UV cured natural oil. Design your floor space they way you want it with our modern twist on traditional parquet flooring. Zigzag precision milled engineered blocks have a universal fitting system that creates the perfect herringbone floor as well as many new patterns.
Installation Basics
Zigzag can be installed fully bonded over any subfloor including importantly, those with underfloor heating systems. Read more about Installation here.
Care and Maintenance
This floor is finished with coats of UV oil which keeps the hardwood surface protected from stains and wear whilst maintaining a natural look and feel. Read more about how to maintain V4 products here.
Environment
This floor is FSC® 100% certified. All V4 Wood flooring is milled from responsibly sourced timber meeting all European Timber regulations. Read more about our environmental approach here.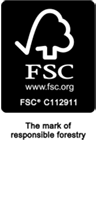 .