V4DC101 Oak Frozen Umber, Brushed & Hardwax Oiled
The Deco Collection comprises of six special colours created with a combination of traditional colouring techniques. The oak top layer is lightly brushed to form a relief of the natural grain. Lye is then hand applied to the oak surface which reacts with the natural acids in the wood and bleaches the surface preventing the oak from discolouring. The result if a textured surface to which layers of colour oil are applied to create deep lustred boards with a distinctive grain.
Installation Basics
V4DC101 is a tongue and grooved board which can be installed as a floating floor on underlay or fully bonded with floor adhesive to the subfloor. Read more about Installation here.
Care and Maintenance
This floor is finished with coats of hardwax oil which keeps the hardwood surface protected from stains and wear whilst maintaining a natural look and feel. Read more about how to maintain V4 products here.
Environment
This floor is FSC® 100% certified. All V4 Wood flooring is milled from responsibly sourced timber meeting all European Timber regulations. Read more about our environmental approach here.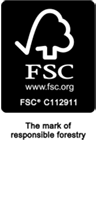 .