V4DC204 Shore Drift, Brushed & Invisible Lacquered Rustic Oak Bevelled Plank
Long rustic planks of European oak are brushed and sealed with invisible natural lacquer which maintains the aesthetic of raw untreated oak.
Installation Basics
V4DC204 is a tongue and grooved board which can be installed as a floating floor on underlay or fully bonded with floor adhesive to the subfloor. Read more about Installation here.
Care and Maintenance
This floor is finished with low maintenance lacquer which keeps the surface protected from stains and wear. Furniture should be protected with pads and the floor should be kept dust free. Read more about how to maintain V4 products here.
Environment
This floor is FSC® 100% certified. All V4 Wood flooring is milled from responsibly sourced timber meeting all European Timber regulations. Read more about our environmental approach here.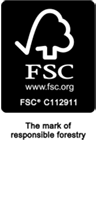 .